FLORIN WEBSITE © JULIA BOLTON HOLLOWAY, AUREO ANELLO ASSOCIAZIONE, 1997-2019: MEDIEVAL: BRUNETTO LATINO, DANTE ALIGHIERI, SWEET NEW STYLE: BRUNETTO LATINO, DANTE ALIGHIERI, & GEOFFREY CHAUCER || VICTORIAN: WHITE SILENCE: FLORENCE'S 'ENGLISH' CEMETERY || ELIZABETH BARRETT BROWNING || WALTER SAVAGE LANDOR || FRANCES TROLLOPE || ABOLITION OF SLAVERY || FLORENCE IN SEPIA || CITY AND BOOK CONFERENCE PROCEEDINGS I, II, III, IV, V, VI, VII || MEDIATHECA 'FIORETTA MAZZEI' || EDITRICE AUREO ANELLO CATALOGUE || UMILTA WEBSITE || RINGOFGOLD WEBSITE || LINGUE/LANGUAGES: ITALIANO, ENGLISH || VITA
New: Dante vivo || White Silence


CLASPED HANDS AND GOLDEN RINGS

SAVING FLORENCE'S 'ENGLISH' CEMETERY






Florence's 'English' Cemetery did not make money for its Swiss owners, who several times decided to close and abandon it.

T

he Aureo Anello Associazione, Mediatheca 'Fioretta Mazzei' e Cimitero 'degli Inglesi', began restoration and landscaping, first by scraping away the rust and then painting the great wrought iron gates, and paying for handrails on the entrance steps, while repairing the holes to the building, next purchasing box, lavender and rosemary shrubs, and propagating these, along with Florence's wild irises and our one myrtle left, to create hedges that can protect tombs and people from each other as these have now become dangerous, then doing minor repairs to tombs and cleaning lichen from them, now scraping rust from their ornamental iron work and applying two coats of anti-rust and two coats of paint to these. Prohibiting the use of weed-killer means that instead of our former greyness and deadness the wild strawberries have returned and the Cemetery is filled with flowers, roses, poppies, irises, daffodils, lilies.


We are not allowed legally to sell objects, not being commercial, but may receive donations. In exchange we have created a CD, called 'Florence in Sepia' which gives an entire nineteenth-century collection of photographs of Florence in sepia, that we exhibited in the Palazzo Strozzi and which are now available for viewing in the original in our Gatehouse, as well as the catalogue of the tombs, Victorian guidebooks of Florence and much else.





FIRENZE/ FLORENCE
IN SEPIA
or for the sculptures of Elizabeth and Robert's 'Clasped Hands' or tondos with their portraits (Amalia Ciardi Duprč's sculpture can also be found at http://www.florin.ms/amaliadupre.html), or some or all of these.

We have also re-created, thanks again to Amalia Ciardi Dupré, Harriet Hosmer's 'Clasped Hands' of Elizabeth and Robert Browning.
We have as well edited and printed, in William Morris type, and hand-bound in our own marbled paper, a limited and numbered edition of Elizabeth Barrett Browning's Sonnets and Ballad.
Either separately or together these would make excellent wedding gifts. Suggested donations for the 'Clasped Hands':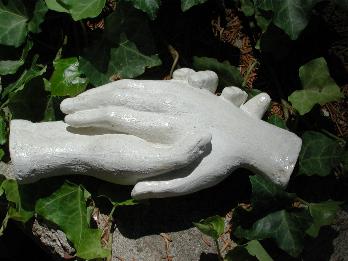 in plaster, 100; in Della Robbia glazed terra cotta, 250
for the books, 50;
for the CDs, 10; in dollars, euros, pounds. Please include an amount to cover postage.
Our CDs now include mp3 recorings of readings and Elizabeth Barrett Browning's and Dante Alighieri's poetry.

Make cheques written out to 'Aureo Anello' and post to
Biblioteca e Bottega Fioretta Mazzei
'English' Cemetery
Piazzale Donatello, 38
50132 FIRENZE
ITALIA

Or better use PayPal, as our bank now charges €12 for each cheque:






These contributions will be most gratefuly received and will save a world heritage sight of much historical value.


FLORIN WEBSITE © JULIA BOLTON HOLLOWAY, AUREO ANELLO ASSOCIAZIONE, 1997-2019: MEDIEVAL: BRUNETTO LATINO, DANTE ALIGHIERI, SWEET NEW STYLE: BRUNETTO LATINO, DANTE ALIGHIERI, & GEOFFREY CHAUCER || VICTORIAN: WHITE SILENCE: FLORENCE'S 'ENGLISH' CEMETERY || ELIZABETH BARRETT BROWNING || WALTER SAVAGE LANDOR || FRANCES TROLLOPE || ABOLITION OF SLAVERY || FLORENCE IN SEPIA || CITY AND BOOK CONFERENCE PROCEEDINGS I, II, III, IV, V, VI, VII || MEDIATHECA 'FIORETTA MAZZEI' || EDITRICE AUREO ANELLO CATALOGUE || UMILTA WEBSITE || RINGOFGOLD WEBSITE || LINGUE/LANGUAGES: ITALIANO, ENGLISH || VITA
New: Dante vivo || White Silence